See on Scoop.it – Ebay,Etsy,Amazon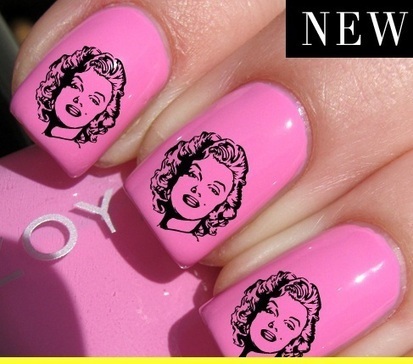 No Matter What Nail Tech You Go To, THEY WILL NEVER BE ABLE TO PAINT -THEE MARILYN MONROE- ON YOUR NAILS!! The Marilyn Mani's images come in Super …
KavalonThatsMe's insight:
No Matter What Nail Tech You Go To, THEY WILL NEVER BE ABLE TO PAINT -THEE MARILYN MONROE- ON YOUR NAILS!! The Marilyn Mani's images come in Super High Quality ONLY!! Get amazing nails quickly at home. You can use this beautiful decal with your favorite polish!!
You will be provided with 20, not 10!! Use 4 of the decals 5 times, do 2 full manicures, or even mix and match with your own designs!! Decal backgrounds are clear as well so you can use them on your toes if you like!!
See on astheystare.bigcartel.com